Are your tires getting tired?
Give them the Penny Test and find out! Here's how: grab a penny, place the top of Lincoln's head in the tire tread grooves where the tread is worn down. Do this in three different areas of the tire. If you can see above Lincoln's head, it's time to replace that tire. And that means it's time to shop for new tires with Parkway Auto. Have them installed while you're there, and you'll be back on the road in no time.
Parkway Auto & Tire is open 7 days a week for tire repair and replacement.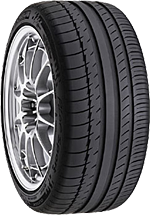 Mon.-Fri. - 8:00-6:00 Sat. - 8:00-5:00 Sun. - 9:00-2:00